HVAC Company in Westchester, New York
Awarded as best heating & cooling company in the area!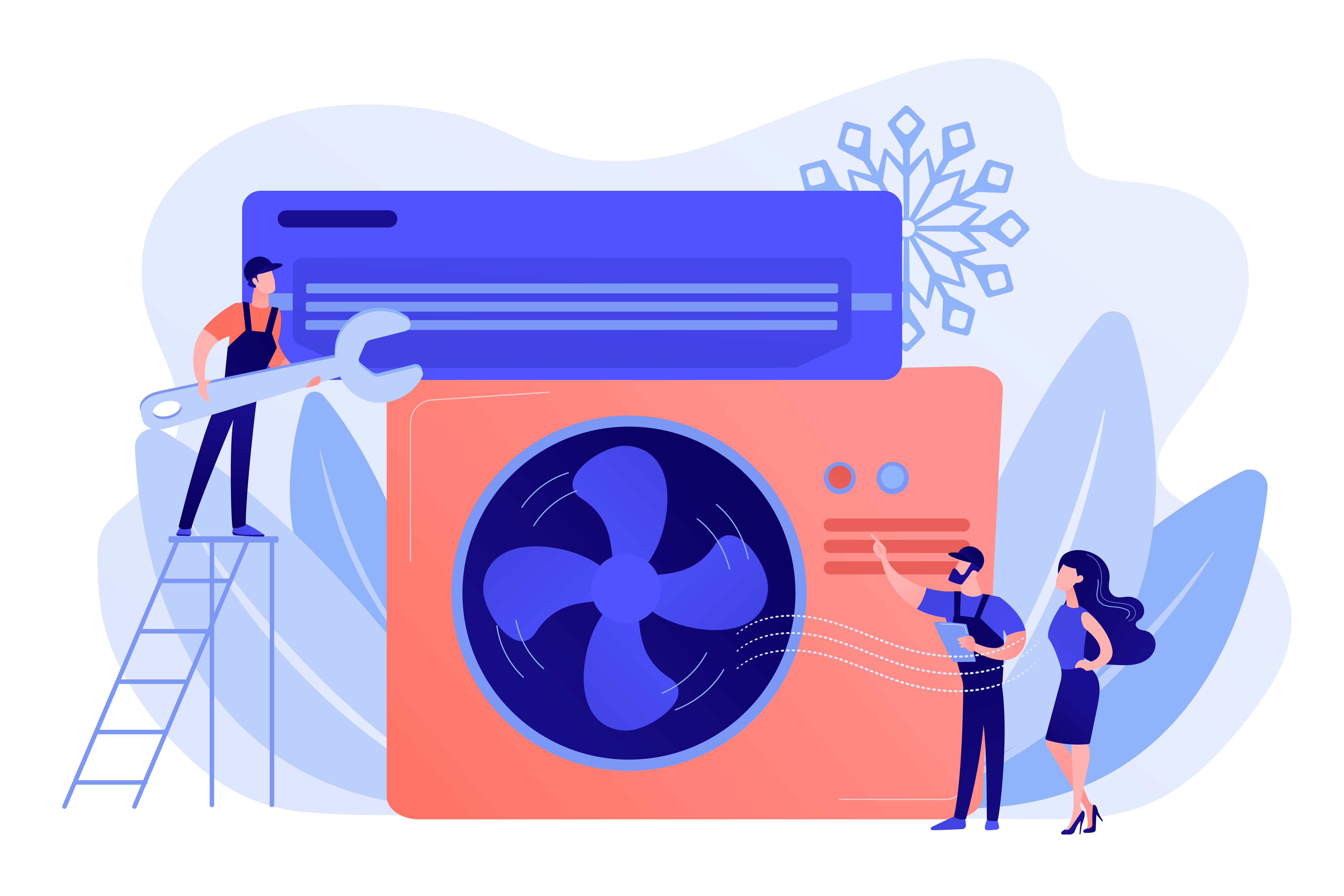 HVAC Services
Construction, installation, and maintenance services for heating, cooling, and ventilation systems and equipment are all included in HVAC services. Heating, ventilation, and air conditioning are collectively known as HVAC. HVAC services plan the use of heating and cooling systems, wall and ceiling ducting, or other HVAC technology to regulate the temperature inside a structure.

24*7 Services
Call Now: 929-388-9812
G2G provides round-the-clock emergency HVAC service because we want to be there for you. We can meet your needs for home comfort at any time thanks to our knowledge and experience; we quickly identify and resolve even the most challenging heating and cooling issues.

Heating
The beating heart of your house is the heating system. There are many different heating systems to pick from, and we take care of them all. These systems range from forced hot air furnaces to forced hot water boilers and a variety of other choices.

Cooling
For an air conditioner to operate successfully and efficiently over the course of its useful life, frequent maintenance is required for the unit's filters, coils, and fins. When proper maintenance is neglected, the performance of the air conditioner will gradually deteriorate while energy consumption will gradually rise.
Air Ventilation
Although a conventional HVAC system controls the amount of external air that enters the building can have a big impact on indoor air quality. But the main application of ventilation is to lower the supply of outdoor air below the advised minimum in order to save energy.
Other Services
HVAC maintenance, which includes replacing belts and filters, lubricating bearings, and adjusting equipment due to wear and tear, is done on a regular basis to maintain equipment operating correctly and efficiently. For the purpose of transporting air to and from an air handling unit, HVAC ductwork includes pipe or closed conduits composed of sheet metal, fibreglass board, or other suitable materials. The effectiveness of a building's main heating, cooling, and ventilation systems is increased by HVAC troubleshooting. The majority of HVAC products are made to last 15 to 20 years, however circumstances outside the manufacturer's control could necessitate repairs. After examining expected repair and running costs and contrasting them with the operating costs of new equipment, HVAC repair should be approved.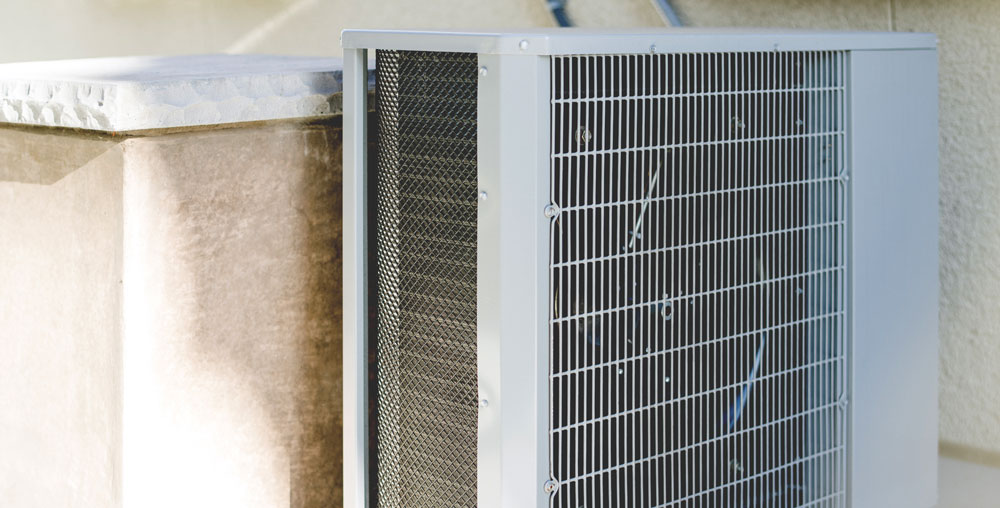 100% Satisfaction Guaranteed



Return and Supply Registers


About Us
Janncy
Janncy has over 28 years experience in the HVAC industry and is  always on-time. You can count on him to be setting up all of your equipment.
Janncy Founder
Janncy started G2G heating ventilation and air conditioning  in 2003 and has since grown it into a flourishing business with over 4,000 customers to date.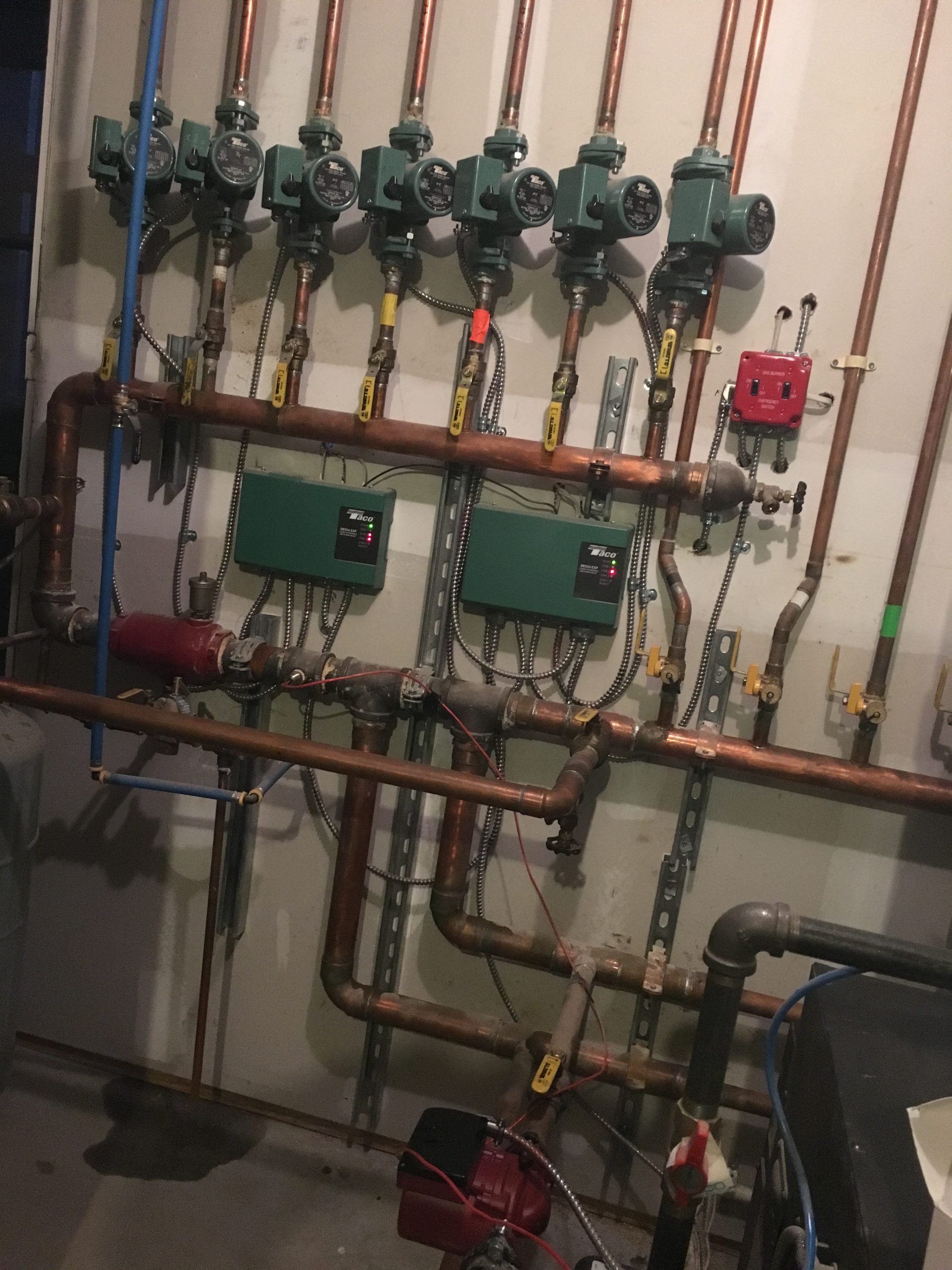 The Best in Technology
Artificial intelligence and virtual reality are two examples of new technology that are fundamentally altering the heating and air conditioning sector. HVAC specialists must stay current by comprehending how consumers use this new technology to track their energy consumption and schedule system maintenance. The list of  technological trends will affect HVAC installation and repair.
SUSTAINABLE HAVC SYSTEM
Building techniques employ new materials and methods that cut down on the requirement for powerful systems and energy consumption.
SMART THERMOSTATS
75% of thermostats are wifi enabled and connects to smart phones apps
MOBILE FRIENDLY TECHNOLOGY
Technicians productivity increases as they are using smart phone technology for dispatch and invoicing
PREVENTIVE MAINTENANCE
Remote monitoring a more common service for HAVC technicians. It reduced the emergency call and predicts issues before.

"Technician showed up on schedule. He was kind and got to work right away. Was appreciative that he was present to replace the ceiling filter. The heating and cooling systems were all carefully inspected."
"My first time with G2G, but it won't be my last. Everything, from the initial phone to obtain information and set up an appointment to the technician showing up at my house to perform service, was amazing. They will phone you to inform you that service is on the way and to check in to see whether everything went well. G2G earns an A+ in my book for the technician's friendliness and meticulousness."
"I can't say enough good things about the fantastic job your team did installing the new system in our house. More specifically, we wish to thank the technician for his initial visit and accurate diagnosis of the issue."
Get In Touch
Working Hours
Monday – Friday: 9am – 5pm
Saturday – Sunday: By appointment only
              Invest in G2G HVAC services for improved indoor air conditioning.
Why is G2G the Best HVAC Company in Westchester New York?
When one is looking for the best HVAC Company in Westchester, New York, most assuredly, the search ends at G2G HVAC services. The G2G has been recognized as the best service provider in the county. Starting from dealing with the best engineering and design, the company caters to all sorts of climatization for different kinds of environments. 
G2G was founded by an experienced HVAC service provider named Janncy, who has a sound market experience of about thirty years. The company was founded in 2003 and had an estimated customer base of around five thousand in Westchester county. From then on, the reputation of the company has been a persistent one in the field of providing the best technicians for indoor climate management systems. The company is mostly known for its emergency response system in HVAC services. Naturally, it has the most flexible mode of catering to its customers. 
 Whether it's a shopping mall, corporate office, educational building, or home-sweet-home, the G2G provides the best-trained technicians and life-long support. The effective team of G2G is well-trained to design their entire project and operation in the form of four outlines such as; equipment space sizing, ductwork fitting, protocol design, code of compliance, and space-based evaluation. Effective teamwork is supplemented with follow-up and reliability build-up. 
G2G is the best HVAC Company in Westchester, New York
HVAC contractors in Westchester and their routine work
Some of the best-trained technicians and engineers are hired by G2G. Starting from freshers to experienced and skilled workers, all make up the dynamic team of G2G. The training cum work design of the HVAC technicians in Westchester includes the following:
Overseeing equipment installation.

Provide customer satisfaction.

Attending different call hours and emergencies.

Catering technical support in the field.

Collaboration with sales, engineering, production, and marketing departments.

Effective and safe transportation from the handling unit to the field.

Well-managed operating and service necessitating cost.

Construction of HVAC occupies a major aspect of G2G.
Teamwork expectation from HVAC contractors in Westchester from G2G
The best way to find HVAC companies in Westchester
Before deciding on a requirement level, one needs to find out the respective American state's requirements for HVAC and its associated regulations. Based on the state's regulation, the search criteria can be optimized as per the county and Zip-Codes. On that note, one can expect to land on G2G as the best search. One can also expect to find the name of G2G from referrals from various backgrounds. 
The best feature of G2G as a business is the fact that it is owned locally. As a local HVAC service provider, the company is able to provide great benefits to its customers in the following manner:
Easily accessible technology tools.

Easy access to credits.

Reduced service taxes.

Improved competitive performance and positioning concerning providing services.

Complete accessibility and utilization of resources.

Better adjustment to time and flexibility in providing customized service packages.

Diversification and allocation of new imports or advancements into the customer base.
Schedule a free home trial inspection
Heating and cooling company in Westchester
G2G makes its special mark as an indoor climatic management expert. On that note, references must be made to the following operations:
Inspection of furnaces and heat pumps. The inspection service includes; replacement and repair.

The Cooling pieces of equipment come with similar kinds of routine services like the heating systems. 

Lubrication and replacement of fitting apparatus come at a price-adjusted package.
With indoor climatic management comes the aspect of purification. The heating and cooling services are supplemented with the cleaning of filters, cleaning drains, cleaning coils, and looking after refrigerant pressure.
G2G leaves no effort to standardize operations and ensure safety. Naturally ensuring safety locks and safety checks, the company has a trained cell that looks after connectivity inspection, an inspection of motor operations, and looking after thermostat functional stability. 
Categorization concerning indoor climatic management marks a very important functionality of G2G. The best points of the services provided by G2G involve the following unavoidable aspects:
Sustainable energy-based HVAC system with improved build. The raw materials that make up sustainability help to reduce power consumption and ensure lesser damage.

The majority of thermostats are wifi controlled and can even be channelized by the mobile app.

Remote monitoring system to attend to emergencies and odd-hour requirements.

Fully automated and mobile-friendly bill generation and invoice.
HVAC technicians in Westchester and their categorized work at G2G
Checkpoints to search heating and cooling companies
G2G ensures customer satisfaction through three main modes of climatic management. They are; temperature-controlling mechanisms, ensuring temperature variability and humidity control. All these aforesaid features help to maintain better indoor air quality and smart indoors. On that note, a customer can expect the following lines of satisfaction from G2G HVAC services:
Adjustable Speed Compression system.

Noiseless performance.

Smart Thermostat functionality.

Pure indoor air quality.

Higher Seasonal Energy Efficiency Ratio rating.

Safe Heat exchange mechanism

Safety protocol and code of compliance inspecting team

Wonderful testimonials and credentials from users.
Apart from the above-mentioned features, G2G has been able to build the best reputation for itself for its technology-centric approach. Naturally, the use of Artificial intelligence has made itself very much unavoidable in the renderings of the company. The use of Artificial intelligence has helped customers and specialists to look after energy consumption, Maintenance of schedules and track discrepancies easier.
Necessary lookouts on an HVAC service
G2G HVAC Support
Any business is noted by its customer support cell. Although the customer support system is an extension, it is solely responsible for maintaining return customers and seller support. The Support system of G2G is very simple and starts from a simple mail for inquiry. Once a customer logs on to the official website of G2G HVAC services, then they can submit a query to the contact section. Apart from the same, the official email of the service provider and the contact number is also mentioned on all the pages of the site. A customer can request a callback, fix a trial evaluation, request a code, or directly book a service. Customers can look for the following types of interactions before requesting a call or a service;
Checking on the gallery and achievements

Dropping in a free query

Keep Yes/No based questions and time questions

Check for bar codes and signature boxes, if any.

Request a template.
One can easily check out the working hours and the TAT for the resolution of a query which is from 9 am to 5 pm every weekday. Saturdays and Sundays can be requested on suitable appointments only.
Ensuring reliability and customer loyalty
How to find the G2G HVAC contractors near me
For brand-specific customers, G2G does provide contractors based on zip code requests. Apart from the personalized service on contact, the customers can choose to collect reviews of the individual workers that mention their working experience with G2G HVAC services company. The G2G HVAC services company can also be located in various trade counters and events that happen in New York. One must not fail to put in a word to the social media pages, especially LinkedIn. The said social media helps a user to connect to various service holders and referrals of the company. 
Ensuring easy accessibility
The heating company near me and G2G
The G2G can cater to their concrete, split, and hybrid heating services for various types of indoor arrangements. The different kinds of heating installations that the company is credited with are of the following types such as; hot air furnaces, hot water boilers, hot air pumps, and heat exchangers. The G2G caters to the customer's needs by providing the following outputs:
A 24-hour customer-specific requirement addressed cell.

Variable heating pieces of equipment are all meant for an inside structure performance.

Providing the best materials for air cooling that uses the minimum amount of power consumption

Product age ranges from fifteen to twenty years so that they are easily replaceable with their parts.

Collaboration with a great range of vendors that do not have any market issues to halt any project or provide short-lived parts.

Health Hazard reducing task system for HVAC servicing. Reduction of Health hazards is catered to as per the directives of the state requirements on energy utilization.
Looking for the best heating and cooling companies near me
The features of the best HVAC companies near me
The follow-up for post-service support is one of the essential features that help to draw a great amount of revenue for the company. On that note, G2G provides the following forms of customer relationship-building systems:
Quick diagnosis and identification of HVAC concerns.

Effective emergency response team and resolution.

Ensuring complete satisfaction of the customers.

Ensuring complete thermal adjustment.

Efficient sales, return and supply record system.

Utilization of advanced and latest technologies.

Planned and updated Maintenance.

Easy disaster or safety management process, if any.

Easy accession to financial credentials.
G2G is one of the best commercial HVAC companies near me
.
Frequently Asked Questions
Which is the best HVAC Company in Westchester, New York?
Whichever listing one searches for the best HVAC Company in Westchester, New York, one will always find the name of G2G on all the top spots. The G2G has been recognized as the best service provider in the Westchester locality of New York. The best service is estimated in terms of the best usage of energy, the best usage of advanced technologies, the best emergency response, the best safety management, and the best allocation of resources.
How can I find an HVAC contractor in Westchester?
Finding an HVAC contractor in Westchester is easy and tricky at the same time. To find the contractor that suits all the needs and provides affordable services, one may follow the following steps:
To list out all the

HVAC contractors in Westchester

from the internet and manual sources.

One may also find out the listing from local trade fairs and service-providing stalls 

To note down all the contractors that provide a free home evaluation as a trial.

To check all the necessary licenses, registrations, and accolades, if any, of the service providers.

To collect all the necessary information about rebates, taxes, and credits, if any

To collect the reports on the prevalent HVAC pieces of equipment, if any
When all the above-mentioned requirements are clear, one may call up their required contractor.
Contact Details of HVAC contractors in Westchester?
The HVAC contractors in Westchester can also be searched as per the zip codes with the search title "HVAC companies near me". After checking the licenses and registration details of the service provider, the enquirer can collect the quotes. Based on the final price list, the respective contractors can be contacted. 
 It is always best to do a little self-study before completely depending on any service provider or making any investment. On that note, the contact details of the respective contractors must be checked with any other neighboring service provider as well.
How to find reliable HVAC companies near me?
Reliability is an aspect that is always guaranteed by a service provider. However, the sole responsibility of finding reliability in service solely depends on the enquirer. Naturally, when one searches for "HVAC companies near me", one needs to look for the following professional checkpoints to ensure reliability:
Licensing experience.

Working climate range.

Efficiency in energy usage.

Time of response.

After-sales follow-up.

Pricing package.

Competitive landscape

Portfolio, if any.

Recognitions, awards, and accolades, if any.

The dispute in records, if any.

One with a 24×7 calling service.

One with an emergency service providing infrastructure.
List of top HVAC companies in Westchester?
Different websites and classifieds have different listings. However, it is always best to follow one's ranking method. The customer can collect different listings from different websites and classifieds. The common rankings of different HVAC companies in Westchester can be collected. The customer can make their list of top HVAC service providers. This aforesaid sort of referencing helps the customer to find out the top performers very easily.
After the said process, the customer may procure the referrals of various vendors and obtain their report on the listing. This second referral collection enables the customer to pick up a particular service provider out of the competitive lot, if any.
How to find the most experienced HVAC technician in Westchester?
The most experienced HVAC technician in Westchester is the one that has served the maximum years in the industry and built the largest volume of portfolio one like G2G. The founder of G2G himself has an industry experience of more than twenty-five years to be able to train its recruits and provide the best resolution to its customers.
What is the best way to connect with HVAC contractors near me?
The best way to get a hold of an HVAC technician in Westchester is through an HVAC service-producing agency or company. A lot of HVAC provide their service on a freelance basis. Some contractors may also offer their services on a regular but individualized basis. There remains a risk in hiring such contractors concerning portfolio and individual records. Usually, an individual service provider charges far less than an agency. However, more protection and reliability can be expected from service-providing companies or agencies.
Which is the best heating company near me?
Usually, if one searches for a "heating company near me", they can expect to get a host of service providers that only provide heating and air ventilation services. The heated services can be ducted or ductless. One may find their best heating equipment and service provider via HVAC service providers as well, be it agency or individualized services.
List of the top heating and cooling companies near me?
Ans) To avoid the high cost of an HVAC agency, one may search for the list of "heating and cooling companies near me". However, the ventilation services need to be availed separately in that case. 
Which are the best HVAC companies near me?
One may refine their searches as the "best HVAC companies near me". The best HVAC companies are those whose contractors and technicians have the following certifications along with the company's registration:
Trade exam passes certification.

General contractor's license.

Home Improvement technical license.

Individual State a trade and business license.

Technician-level certification concerning EPA.

Contractor's Bonds.

Insurance.

Individual Journeyman's license for around two years of service.
Commercial HVAC companies near me for hire?
To hire a "commercial HVAC company near me", one may check the following points:
The agencies that have great networking.

The agencies that hire the best-performing technicians.

The agencies have a diverse level of value propositions.

The companies with better product lines.

The companies that have more references among acquaintances.
Which is the best heating and cooling company in Westchester?
Ever searching avenue one target, they are expected to encounter G2G HVAC Services. A customer can choose to see the rankings from a variety of sources and procure referrals as well. The company can be entrusted with providing a local contractor to cater to all sorts of emergency requirements of a customer.
What is HVAC?
The full form of HVAC is Heating, Ventilation, and Air-Conditioning. The HVAC services deal with all sorts of pieces of equipment and allied facilities related to indoor temperature and climate management. There are five main categories of HVAC systems. They are; split-systems for heating and cooling, hybrid systems for heating and cooling, mini-split systems, mini-split duct systems, and automated self-regulating systems. Each of these aforesaid systems comes with a cyclical sequence, including the compressor, the expansion system, the condensation system, and the evaporator.
Who is an HVAC Contractor?
A HVAC contractor leads a team of technicians catering to heating, cooling, and air-conditioning facilities. These services include installation, repair, and Maintenance. The contractor is also responsible for generating repeat customers and loyal referrals. The contractor is entrusted with maintaining a team operating in a geographical area and reporting to the main establishment. 
How to find the best HVAC Contractor in Westchester?
The best HVAC contractor in Westchester can be found in G2G HVAC services as outlined by various legit websites and customer ratings. The company has also earned great repute after Daikin's services and has been awarded.
What are the services provided by HVAC Companies?
The list of services that an HVAC company provides include; installation, Maintenance, repairs, and post-sales follow-up. The HVAC companies look after maintaining the air quality of the enclosure they are entrusted with. Naturally, repeat Maintenance forms a main part of their modeling. 
Do HVAC Companies in Westchester also provide HVAC Maintenance?
Yes. Most HVAC companies in Westchester provide contract-based maintenance services. Maintenance helps to keep a loyal customer base and generate new business leads for the company. The maintenance system of HVAC comes in the following checkpoints:
Cleaning lubricants, oils, and condensers

Replacing fitter units

Checking for leaks in cabinets

Cleaning logs from drains

Checking all sorts of connections

Inspecting blades and blowers

Removal of dust, debris, and mold from machine parts and pumps.

Inspecting heat exchangers.

Replace damaged belts, pulleys, and levers.

Checking on gas pressure.